AUSTRALIA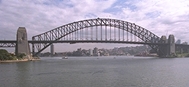 The famous Sydney Harbor Bridge as viewed from the Opera House. The city's downtown and the botanical gardens are close by.
TAHITI

Discover the islands of French Polynesia. Tahiti, Moorea, Bora Bora, and shown here, a private cottage nestled over a lily pond on the island of Huahine.
JAMAICA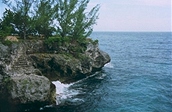 Visit the falls in Ocho Rios, or walk a seven mile white sand beach in Negril. Pictured, is a rocky cliff as viewed from Rick's Café, the 1942 film location of Casablanca.
CANCUN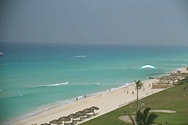 Located on the tip of Mexico's Yucatan Peninsula, Cancun offers a perfect vacation spot to enjoy the beautiful Caribbean ocean.
AMERICA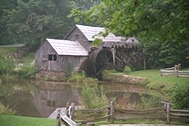 Historic Mabry Mill located along the Blue Ridge Parkway in Virginia, is only one of the many great destinations worth discovering while traveling in America.
NEW ENGLAND

Capturing the true beauty of the New England area, this park like setting in the country is only one of the many pristine views that await visitors
HAWAII


Tranquil waters, fresh floral, breathtaking sunsets along with active volcanoes makes Hawaii a traveler's delight. Abundant shopping and nightlife on Oahu and the U.S.S.
Arizona Memorial in Pearl Harbor.