Dan and Monique arrived at the Port of Los Angeles where they were anxiously awaiting to board ship for a 7 night cruise to Mexico.  The cruise was scheduled to run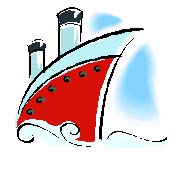 down the western side of Mexico, known as the Mexican Riviera, with destinations that included Puerto Vallarta, Mazatlan and Cabo.
This trip was not just another cruise for Dan and Monique, but was to be a family reunion to celebrate Monique's parent's 50th wedding anniversary.  On board would be Dan and Monique, her parents, her two brothers and their wives, not to mention a whole ship load of kids.
A problem began to develop as soon as Monique attempted to check in. Monique, was not originally from the U.S., She had been born in Australia.  And according to the Port Authorities, if you're not a U.S. born citizen, a passport is required to board a ship in the U.S. which is bound for international waters or Mexico.  They were demanding a passport from Monique, and although she actually owned one, she had unfortunately left it at home that morning.
The ship was set to depart within the hour, and family members were franticly discussing every possible option.  The only resolve they could come up with was for Monique to head back home, retrieve her passport and attempt to book a flight to the ship's first port of call in Mexico, Puerto Vallarta, two days from now.
Being the loving husband he is, Dan decided to make the journey back home with his wife. They said their good byes to their family members and watched from the dock as the giant ship sailed away without them.  Dan and Monique returned home and retrieved her passport, then successfully booked two last minute coach airfares from Los Angeles to Puerto Vallarta for an ungodly price just shy of two first class tickets.  They were even able to arrive one day early in Puerto Vallarta so as not to take a chance of missing the ship's departure from that port.  After all, the price of adding a night's stay at a hotel in Puerto Vallarta Mexico was well worth the insurance of not missing the boat again.
Two days later Dan and Monique arrived in Puerto Vallarta, Mexico without incident.  But the following morning, they awoke to some very disturbing news.  Seems a Pacific hurricane centered just south of Acapulco had changed direction during the night and was headed north directly into the path of the cruise ship.  Because of the hurricane, the captain of the cruise ship decided to make a change himself. He changed the port of call from Puerto Vallarta to Mazatlan in order to avoid any high seas created by the storm.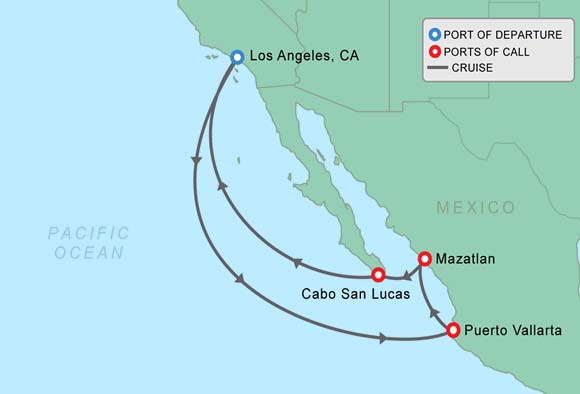 With no ship to board in Puerto Vallarta, Dan and Monique now faced a new dilema. Mazatlan was about 300 miles north of Puerto Vallarta, and they began to scramble to figure out their next plan of action.  The ship was now sitting in Mazatlan where it was supposed to have been the following night.  Would it stay in that port for two nights, or would it cruise to yet another port even further north by tomorrow?  All Dan and Monique knew is that they needed to get to Mazatlan as quickly as possible.  So they hired a private Mexican cab driver to take them the nearly 300 miles north to Mazatlan.
Dan and Monique's cab pulled into Mazatlan a little past 5:00 that evening.  According to the authorities, the ship they were looking for had just left.  A giant outline of the huge ship could still be seen on the horizon as Dan and Monique stood on the dock pondering what to do next.  Cabo would be the final port of call for the cruise ship, but Dan and Monique were beginning to have doubts about their decision making. They began debating if they should perhaps cut their losses and simply fly back to Los Angeles, or make one last attempt to fly to Cabo and hopefully catch the ship there.  Dan and Monique pulled out another credit card and made their decision.
Airfare from Mazatlan to Cabo San Lucas was certainly must cheaper than flying clear back to Los Angeles.  So off they went, arriving in Cabo just before noon on the sixth day of the 7 night cruise.  The ship arrived in Cabo and the families finally reunited.  The good news was that the parents anniversary party had been scheduled for that night. So Dan and Monique were able to attend and celebrate with the family. They also ended up getting to spend two nights and even a day at sea onboard the cruise ship before it docked early the following morning back at the Port of Los Angeles.
The family could only laugh, and then cry as they added up the costs of their chaotic week in Mexico. Two last minute airfares to Puerto Vallarta - the cab fare from Puerto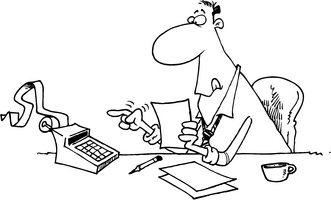 Vallarta to Mazatlan - another two airfares from Mazatlan to Cabo - and of course the original night's stay in Puerto Vallarta.  And let's not forget about the $$$$ Dan and Monique spent on their cruise tickets in the first place, in which they only got to enjoy two nights and one day of sailing.
Dan and Monique still travel to Mexico nearly every year.  It wasn't long after this chaotic cruise that they actually purchased a timeshare in Mexico, south of Cancun. It's also been noticed that nowadays, they always seem to book travel during non-hurricane season..
To visit our Cancun Gallery - click here